About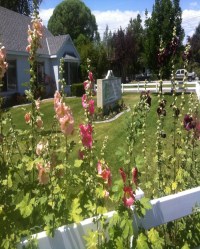 At Country View Assisted Living we strive to create an atmosphere where residents and staff feel at home. To us there is no greater compliment than someone calling Country View Assisted Living their home.
We welcome the young and young at heart who are not content to sit and let life pass them by.
Our location is perfect for those who are active in the community. We are located near the heart of downtown Provo, BYU, UVU, and all the activities associated with life in Utah County
The staff at Country View Assisted Living are warm, friendly, and knowledgeable. Our goal is to help you live a full and rich life while getting the assistance you may need to make that happen.
Our specialty is providing the environment and assistance necessary for you to recognize your full potential.